Love taking pictures and now, you are ready for the world to see them? Why not create a blog or website where you can showcase your precious shots. Don't worry about how to start. There are plenty of easy to follow guides on how to create a WordPress blog that can also double as your portfolio. As for the design, making a photography blog is made simple with these free Photography WordPress Themes.
Learn more about Using Free WordPress Themes for Your Blog – Pros and Cons.
For more Free Resources for Bloggers you can follow our Freebies category page.
Get ready to be amazed with the beauty of these free themes that will make your photos look more gorgeous. Here are 10+ photography WordPress themes you could consider.
---
1. Photomania
Creative people will really love the aesthetics used on Photomania. This free WordPress theme is both exotic and modern in design. The layout is simple yet it will enhance photos by making it the center of everything. For customization options, Photomania can be tweaked to have a custom background. You may also play around with the colors and the logo. Arrange the menu and change the featured images and even customize the footer widgets. This theme is translation ready and is fully responsive so even mobile users will get to enjoy the superb content.
---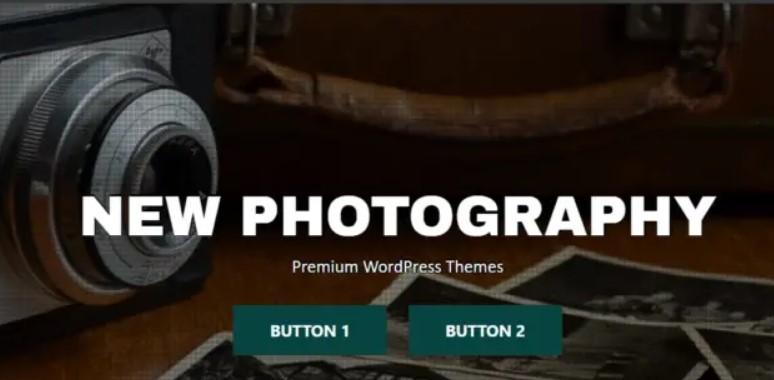 2. Sauron
If you are looking for SEO-friendly free Photography WordPress Themes, then Sauron is a top contender in this criterion. This multipurpose theme is fully responsive and utilizes parallax technology plus a one page scroll. The sticky menu is so easy to set up and you can enjoy the range of customizable features. For photographers, the fullscreen lightbox slideshow will look great.
---
3. Gridsby
A free WordPress theme that really looks good is rare. This is why Gridsby is such a gem especially for a newbie photography blogger. The layout is somewhat similar to Pinterest. The grids will showoff photos in a simple yet very engaging manner. Just like other free WordPress themes, Gridsby is packed with the best features like cross browser support, responsive framework, and even free updates for life.
---
4. Resi
If you like the Gridsby theme, then you will love Resi too. It is the updated version of Gridsby and added with a lot of customization options and more control for the layout. Just the same, you may change the entire color scheme using the WordPress customizer. The framework is still very responsive so that even mobile users can fully appreciate the content.
---
5. Silvia
The artsy feel of Silvia can compete with all other Photography WordPress Themes. The whole look is light and will brighten up the photos. The retina support is superb and it is such a fast-loading theme which will delight the viewers. The Customizer allows you to modify colors, typography, and even the layout. It is integrated with the Polylang and Jetpack if you prefer working with these plugins.
---
6. PhotoBook
PhotoBook is one of the top minimal Photography WordPress themes. Built with Bootstrap, PhotoBook is a fully responsive theme that is both mobile friendly and translation ready. Photo bloggers will love the smooth scroll using Nicescroll 3. Viewing photos is so simple with the implanted light photo gallery. It also comes with built-in social widgets so that sharing posts on social media can be done in an instant. For customization, the background, colors, menu, and featured images can be changed to your liking.
---
7. Tography Lite
­­For a minimalistic approach, the Topography Lite free WordPress theme is the best to use. The simplicity of this theme is what makes it very attractive to use for photography blogs. The menu can be customized as well as the featured images. It is a translation ready theme that will display pages in different browsers.
---
8. Pixgraphy
­­If you want a theme that can work well with popular plugins, then the Pixgraphy theme is perfect. It can go with Breadcrumb NavXT, Jetpack, Contact Form 7, and even with WooCommerce among others. this translation ready theme can easily be customized using the built in Customizer. Make use of the different templates like gallery and contact us for a hassle-free customization. Pixgraphy is developed by Theme Freesia as a responsive photography theme.
---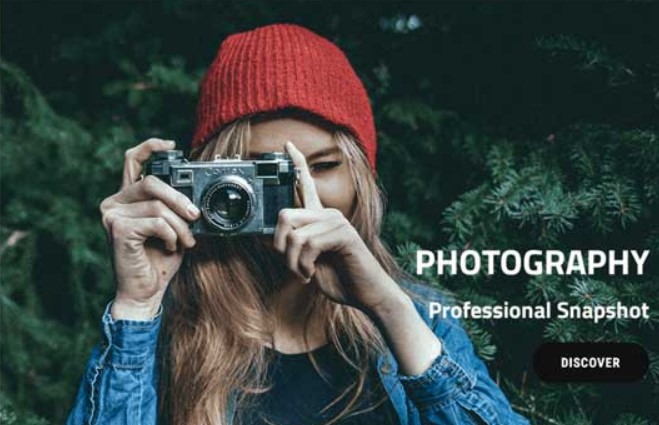 9. Photoppress
For people who like an upfront theme that has no frills, the Photopress is a seamless option. It displays photos in a direct manner and the simplicity is its main attraction. Change the background, logo, menu, and the featured images on the home page. Have fun with the available theme options customization. Don't worry about cross browser users as this theme may be simple but it is translation ready.
---
10. Portfolio Lite
­­Another minimalist free WordPress theme, the Portfolio Lite is a modern and professional theme that comes with a slideshow page template for photography bloggers. The slideshow is strategically placed in a centered vertical and horizontal manner in the browser window. The multi-column portfolio layout is very handy in displaying categories. For newbies, the full instruction for the set-up is provided so that customization of the theme will be easier.
---
11. Magaz
Photographers who would like a magazine- inspired blog will love the layout of the Magaz theme. it is so simple yet sophisticated. It is minimally designed so that the focus of the viewer stays within the subject of the photos.
---
12. Noah Lite
For those who like to play around with free Photography WordPress Themes, the Noah Lite is a bold theme that comes with witty animations. This will enthrall the viewers and the content will gain momentum as more of the photos are revealed through a series of animations.
---
13. Kiyoshi
Creative individuals who are looking for an innovative theme will be delighted with the Kiyoshi theme. The layout is responsive and has a unique way of making photos look extraordinary. Unlike other Photography WordPress themes, Kiyoshi is aesthetically driven users will simply be amazed at the outstanding layout that this theme offers.
---
There you have it. A list of the best photography related best free WordPress themes that will give a professional look and feel to your blog. These themes will not only enhance your photos as you display them on your blog but will also surely impress the audience with the aesthetics and uniqueness used for the different layouts and design properties.
---
This is not the only free lists of themes we have curated, we have collected more best free WordPress Themes for you.
200+ Best Free WordPress Themes Ever Compiled of 2017
100+ Free Minimal WordPress Themes for Blogs
21 Free WordPress Magazine Themes for 2017
32 Best Free WordPress Themes for Agency of 2017
15+ Free WordPress eCommerce Themes of 2017
30+ Breathtaking Free Travel WordPress Themes
---
If this article has been helpful to you, then please follow or
official facebook page EasyBlog Themes
to get the latest updates and join our community
EasyBlog Themes Community
page if you have purchased our Theme or when you want to discuss more about blogging and wordpress.
Or you can subscribe to our Newsletter to get the new stuff first hand. Then, Subscribe to our YouTube for WordPress tutorials and more. Follow us on Twitter, Instagram, and Pinterest for interesting stuff.
Boost Your Blogging Experience

and Earn Real Money in No Time.

We hate spam. Only Received Our Newsletter for the latest tips, deals, tutorials and guides.