So here are the next 20 free WordPress blog themes that I have curated as Part 2 for our 100 best free WordPress blog themes. Checkout and enjoy these incredible free themes for your blog.
Part 1- 20 Free Minimal WordPress Themes for Blogging
Part 2 – 20 Free WordPress Blog Themes for Minimalist Bloggers
Part 3 – 20 Incredible WordPress Blog Themes for Free
Part 4 – 20 Amazing Free Minimal Blog WordPress Themes
Part 5 – 20+ Remarkable WordPress Themes for Minimalist Bloggers
---
21. Today
A magazine blog will look great with the Today theme. It has a light and simple design packed with a responsive layout. The grid style home page is clean and sophisticated. Today has a built-in WordPress Customizer that makes personalization a breeze. It is coded using the highest WordPress standards even if it belongs to the Free WordPress Blog Themes so the site stays responsive and fast.
---
22. Activello
Activello is a minimalist theme suitable for a personal themes blog. It has a simple and clean design but able to maintain an elegant look. The neat appearance has a full-width featured slider and a lot of templates for you to choose from. Activello has a sidebar where the author box and social icons can be placed along with the search box, post categories, social media feed and even an ample space for ads. The theme is responsive and both a translation and retina ready theme. It has a flat design which is great for any kind of blog. other features include infinite scroll, unlimited color options, Font Awesome icons, and a theme customizer. Ecommerce sites can do well with this theme as it has WooCommerce and AdSense Integration. The multipurpose interface can easily be manipulated but a reliable support is available should you need for an assistance.
---
23. Canard
Canard is a Free WordPress Blog Themes that is suited for highly visual sites like magazines and photography sites. Its design is elegant but flexible enough to showcase images but at the same time enhance readability. Specific posts or images can be featured on the home page. It is a fully responsive design so it can be viewed beautifully on any device.
---
24. Yuuta
Yuuta is a minimalist theme that will look great as a visual diary. It has a simple yet fully responsive layout that can support all kinds of post formats. It will be easy to place gallery, images, quotes, and even videos to your posts. .mo and .po files are included which makes Yuuta translation ready. Unique background images are available so posts are enhanced.
---
25. BiancaA
As soft as its name, the BiancaA theme is a beautiful layout that is perfect in displaying stunning features. It is definitely a choice for photographers and professional bloggers who are looking for a minimalist theme. But don't be fooled by its simplicity. BiancaA may look tame but the design is integrated with a complete set of features to create a masterpiece.
---
26. Britt
Elegant blog themes look very difficult to manipulate. Not with Britt. You can manipulate this theme so easily with its color control, variety of font options, the choice to place custom widgets, carousel, and other fun customization options. Because it has a sophisticated design, fashion blogs are very much preferred but it can also work best with other kinds of blog.
---
27. Wedlock
­­Finally! a blog theme well- suited for wedding event projects. Wedlock has a simple but responsive design. It will look perfect even when viewed on mobile screens. Wedding pages will surely look fabulous with the predefined templates. There is also a variety of content elements you may include to the site without having to write a single line of code. It works using Visual Composer.
---
28. Tempo
­­If you want a simple theme for a blogging website, Tempo's clean and white layout is a must- try. It may be one of the Free WordPress Blog Themes but it comes with multiple components that will enhance the reading experience of your audience. The responsive layout is suitable for all devices and the design is mainly built using the twitter bootstrap framework.
---
29. Glutton
Writee is extremely adaptable and appropriate free blogging One can't possibly mistake Glutton with other kinds of blog other than for a food- related site. It is a modern theme that focuses on cafés, restaurants, recipe blog, and other related stuff. The latest WordPress technology was used to create the responsive layout. Foodies will love the clean design that will put the attention towards the food posts.
---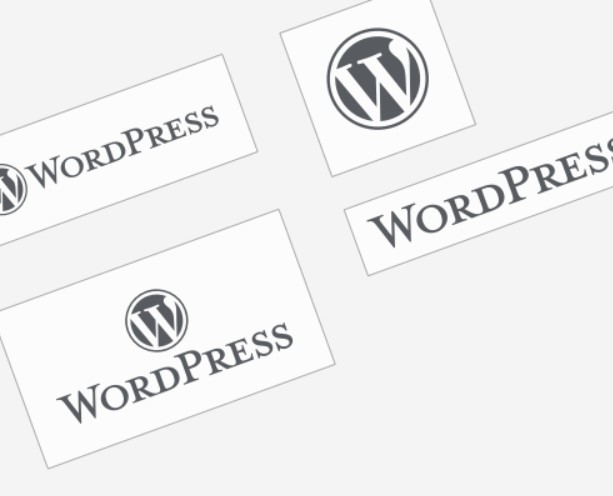 30. Beka
­­For more serious blogs and websites, Beka is a well- designed and impeccably coded theme that is solid but easy to use. It has a responsive design which is great for news blogs that are meant to be read on mobile devices. There are also customization options using the WordPress Theme Customizer.
---
31. Snowbird
Sharing your stories is fun using the Snowbird theme. This responsive WordPress blog theme is specifically designed for storytellers. Because it can support all the native WordPress features, the theme can be easily used. Professional tools are also available to enhance the unforgettable design. It works perfectly on all kinds of devices even the beautifully made typography. Snowbird uses the "content precedes design" concept so it works hard on improving the readability of the content making the experience memorable for your audience.
---
32. Comley
One of the simple yet responsive Free WordPress Blog Themes, Comley has an adaptive feature that automatically transitions the layout to fit any screen size. This feature ensures that the content will always look good whatever the device of the visitor is. There are plenty of page templates to choose from as well as a variety of blog layouts. It comes with multiple gallery layouts, different post formats, and changing the theme components is easy with the built-in WP Customizer.
---
33. Olsen Light
Olsen Light is a pretty yet sophisticated WordPress theme that will look perfect for fashion and lifestyle blogs.Travel and music blogs as well as other kinds of personal blogs will look elegant with its modern and neat design. This personal themes style has a photo- friendly layout so images are displayed great all the time. Classy typography is used with corresponding icons and buttons. The author boxes, widgets, and the carousel for Instagram integration are very nice too. This is really suited for photo galleries and other image- heavy blogs. Although it may seem complex because of the photo posts- enhancing features, Olsen Light is packed with translation ready and Retina ready features that makes it responsive. The customizer options are very handy in placing custom widgets and logo. Overall, this theme can be used for photoblogging as the elegant fonts, social network options, and integration of SEO are all easy to manipulate.
---
34. Tribute
Tribute is a clean and fully- responsive theme that was created using Bootstrap. The simple design can adapt to mobile devices so it will be no problem to have an on- the- go site like personal blogs. What makes it stand out from other Free WordPress Blog Themes is that it is packed with a pixel perfect design and clean typography. The reveal animation is also stunning that only adds up to the cleanliness of the design.
---
35. Morning
Morning is a fresh theme intended to work with personal blogs. The crisp and simple design makes it elegant to use. It maintains a classic blog style wherein posts are shown below one another. But it has multiple post formats as well making it good for photo galleries too. It has a responsive design that provides a space for social links and the option to use multiple sidebars. You can also use the drop-down menus and the simple contact form. Basically, it is a minimalist theme with a plain white background. Simple and fresh like what most people want every morning.
---

36. Lycka
Beginners and professional bloggers alike will love the Lycka theme. It has a minimalist design which is suitable for both personal and photo blogs. The clean and responsive design as well as the theme options can be manipulated using Customizer. Talk about simplicity, 2 custom widgets profile is given plus a social icon and a basic Ads Widget all comes provided.
---
37. Chosen
Chosen theme is the perfect choice for publishers who want to showcase their best content. Instead of having plenty of components, the visitors will be captivated with the bold and minimalist design that highlights the posts. It is also responsive that makes the content uncluttered even when viewed on mobile platforms.
---
38. Simplex Munk
Simplex Munk is a stylish theme with a modern take to it. HTML5, CSS3 and Jquery were used to build the design. It is clean yet elegant- looking layout that is easy to navigate. It is fully responsive so it has no problem to view both on desktops and mobile.
---
39. Apex
For a sophisticated look, use the Apex theme that has a minimalist but elegant design. It is a fast theme that is responsive and very accessible. It is also translation ready so it can perform well with any post formats. Your content will not be wasted as it will be displayed great even on mobile devices.
---
40. Founder
Founder is a minimalist theme that has a clean design. The content will be showcased in a professional manner whether it is viewed on laptops or on mobile devices. It is not only responsive but also optimized so that it loads fast no matter what the platform is being used. Noto Sans, Google's multilingual font, is used for the theme because it is compatible with most languages making your site ready for the world. It is also accessibility- ready, which means regardless of disability, all sorts of visitors will enjoy your content. Do not be afraid to share your site to everyone and everywhere by using the founder theme.
---
This is not the only free lists of themes we have curated, we have collected more best free WordPress Themes for you.
200+ Best Free WordPress Themes Ever Compiled of 2017
100+ Free Minimal WordPress Themes for Blogs
21 Free WordPress Magazine Themes for 2017
32 Best Free WordPress Themes for Agency of 2017
10+ Responsive Free WordPress Themes for Photography of 2017
15+ Free WordPress eCommerce Themes of 2017
30+ Breathtaking Free Travel WordPress Themes
---
If this article has been helpful to you, then please follow or
official facebook page EasyBlog Themes
to get the latest updates and join our community
EasyBlog Themes Community
page if you have purchased our Theme or when you want to discuss more about blogging and wordpress.
Or you can subscribe to our Newsletter to get the new stuff first hand. Then, Subscribe to our YouTube for WordPress tutorials and more. Follow us on Twitter, Instagram, and Pinterest for interesting stuff.
Boost Your Blogging Experience

and Earn Real Money in No Time.

We hate spam. Only Received Our Newsletter for the latest tips, deals, tutorials and guides.