(In this post, you will learn the complete guide on how to start a blog using self-hosted WordPress – fast, simple and secure.)
More and more people are deciding to start their own personal blog everyday. There are so many reasons why you should blog. Today, making money through blogging has been the top reason for most. Others who are really passionate about writing and sharing their thoughts to others are up for it but there are still dozens of bloggers who are very enthusiastic to earn extra cash.
I have noticed from numerous exclusive blogger groups on facebook that 30% of bloggers are still using free hosting platforms like blogger, tumblr and wordpress.com. They don't even have there own domain names. Most of the reasons that I known so far, is that some have limited down to no budget at all, when they decided start a blog. Others bloggers just try out, the rest aren't not quite sure where and how to start.
Before we jump in, let's understand first the basics of blogging.
Blog Platform – Why WordPress?
Starting a blog goes with choosing which blogging platform to use first. With more than 72 million active users, it is no wonder why WordPress is leading the way in blogosphere. However, if you are a newbie you'll mostly like get confused between the two – the WordPress.org and WordPress.com.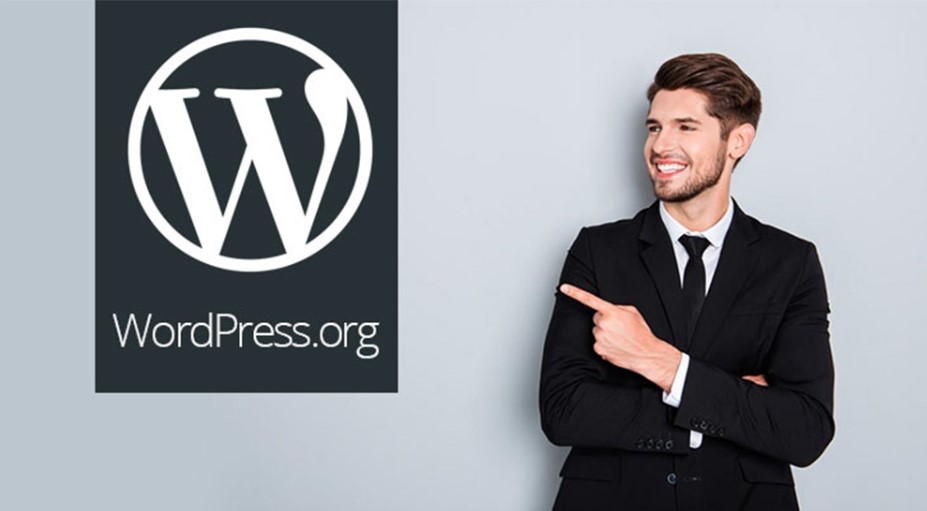 WordPress.org Vs WordPress.com
WordPress.com is a totally free blogging platform that fully host everything. WordPress.com team will manage your blog, all you have to do is write and publish your content. You can opt for paid plans to upgrade your blog, buy your own domain name, and unlock more advanced features.
While WordPress.org is a free software that you can install on your own hosting to publish your blog. You have the full control of your blog on the back – end, front – end and everything that goes in and out of your blog. I know, this still sounds technically unclear for newbie bloggers like you, so here is an elaborate comparison between the two – WordPress.com Vs WordPress.org.
Choosing the right platform can make a huge difference in the future of your blog.
In this tutorial, I will teach you 5 steps to create a self-hosted WordPress blog to get started on your blogging goals right away!
How Much It Cost To Start a Blog
As a beginner in the world of blogging, you might think that creating a professional looking blog is tricky? Well, you thought it wrong. You can have a secured blog for less than 30 minutes for as low as $80 per year. I'll show you how….
First you need 30 minutes undivide time and a little budget as initial resources needed to set up a self-hosted WordPress blog:
Why pay for domain and hosting when you can have it for free? Just like any business, you need to invest if you want to succeed. So if you are ready, let's get started.
5 Easy Steps to Start a WordPress Blog
So, these are the 5 main steps I will cover in this tutorial. I tried my best to explain how to start a blog in a very simple and more comprehensive manner. I also provided videos so beginners could follow easily.
1. Domain And Hosting
Choosing Domain Name
Domain is your personal address how people find you in the web, like www.MyBlog.com. It is also known as the URL or the website address. Usually, it costs at around $10 a year or less. Before you choose a domain name, make sure you are certain about your niche. This will give you ideas on what domain name you should use. Learn more about how to find a perfect niche for your blog.
Today, finding a domain can be hard because they are partly or mostly taken. You can make your domain more personal by simply using your name/pseudo names or a combination of your name + keyword. For example www.jennwebdesign.com rather than using keyword only based domain like www.expertwebdesign.com. This is a great way of branding yourself, since internet marketing is all about self-branding.
Setup a Hosting Account
The web host stores your files on its server so that the users can access your blog. It will cost you around $2-5 per month. Choosing a trusted hosting provider will improve two things for your site. First, the page load speed and other is the uptime. Another essential factor to consider is an unlimited storage and bandwidth allowance which a great hosting provider should also offer. Here are the Top 10 Best WordPress Blog Hosting Sites you may consider.
Note: If you are a beginner I suggest to get your domain and hosting using one provider to avoid more configuration. In this guide, I recommend Hostgator for domain and hosting.
Go get blog hosting from Hostgator for only $35.00 in a Year that's about $2.92/month (regular price is $107.40).
Register your chosen domain name (it costs around $5.00-$15.00/year). If you have a domain already you can choose "I Already Own This Domain" and enter your domain. Since you are newbie, you can uncheck all adds-on to minimize your total cost.
Choose a billing cycle, select 12 months to avail $2.92/month
Input your billing information and complete your registration.
So, now that you have hosting and domain ready. Let's go to installing up WordPress.
2. Install WordPress
After the purchase, you can now login to your control panel account using the info provided by Hostgator via your email like below.
Your cpanel gives you option whether to install manually or choose WordPress – 1 Click Installation.
If you want a more secure website you do it the hard way by installing it manually. Here's an elaborate guide to How to Install WordPress Manually.
If you need more help, here are the complete video tutorials by Hostgator.
Now you have your blog up and running! That was easy, right? Next…
3. Designing Your Blog
As soon as you have finished installing WordPress, it's time to use your creative side and make your blog look awesome using a template or a theme! Either choose a premium WordPress blog theme or a free one. Read about the pros and cons of using free WordPress themes here.
Installing a Theme
On the dashboard or control panel, point on the Appearance tab then click on "Themes".
The next page will show the installed themes that you can already use. You can also click "Upload" if you want to install a different theme.
Add theme page will show. Select "Upload Theme" button then Click on "Install".
Look for the "Activate" link on the next screen. Click on it and you are done installing your chosen theme.
If you don't have any idea about WordPress themes, you can read our tips about choosing the perfect WordPress blog theme.
If you are using EasyBlog Theme, here's a complete guide on how to customize the theme.
4. Optimizing Your Blog
Search Engine Configurations
If you want to make your blog search engine-friendly, several configurations must be accomplished.
Bear in mind that search engines give a certain importance to URLs. Keep it short and neat by changing the "Post Name" settings on the "Permalinks" tab from the dashboard under the Settings section.
Another thing that search engines hate is spam comments. These are usually blog post lechers and advertisements. Avoid having spam comments on any of your posts by moderating comments. On the dashboard, go to Settings and choose Discussion. Make sure to tick the boxes for "A comment is held for moderation" and "Comment must be manually approved."
SEO plugin – Install Yoast plugin to enhance your blog pages and posts SEO.
5. Uploading Content To Your Blog
Now that you have fully completed setting up your WordPress blog and installed with a nice theme, it is time to start blogging and add posts. Let's get into details on this step so that you will be able to learn how to use WordPress in creating and publishing blog posts.
Adding a New Post
I'm sure you are pretty excited with making beautiful blog posts. To make the post look better, you may add pictures and links, or change the fonts and post layout to make it easier to read. Here are the steps to do these:
On the dashboard, click "Posts" then choose "Add New".
The next screen will let you type the Title on the top field then type the content in the big box below it.
On the far side of the page, you can "Publish" the post as is or save it as a draft.
And you are done publishing a new post! You may edit it by finding it in the "All Posts" section on the "Posts" tab.
Adding Media
To add images, click on the "Add Media" button just below the Title box. You can upload the images by dropping files from your computer. Uploaded files will show up on the Media Library and all you need to do is to select on the file you want to use then click "Insert into post".
Adding Links
If you want to share interesting content from other sites, you can add a link on your post. Do this by clicking on the link icon (it looks like a chain). A page will pop up where you have to key in the URL of the site that you want to share.
Click on the "Add Link" button to add it on the post.
There are also other options in adding links. Type a text like "click here" on the "Link Text" section if you want the readers to see something like it instead of just the URL. Be sure to also check the tick box for "Open link in a new window/tab" so that the reader will not leave your blog upon clicking the link. If you want to share a previous post, you may search for the post and click on the title to add it as a link.
Editing Text
The headers, fonts, and text size also matter in making your posts readable. To add headings, use the drop-down menu on the Paragraph section. Use "Heading 1" once then use "Heading 2" etc. for the next sections. You may also highlight the text on your post before choosing the heading format.
Edit fonts just like you would on regular typing software like Word. Click on the icons for bold (B), italics (I), underline (U) to make the changes. Select a font color by clicking on the "A" icon then choose from the dropdown menu for colors.
Being particular with how every post will look on your blog is one of the ways that you can attract readers. It is always great to read a blog post with a well-composed layout and fonts to go with a well-written content.
Grow Your Blog
Always aim to create great content.
Do not be too caught up with the technical aspects of creating a blog. A great-looking blog is useless if it does not have useful content. The key to having the best content is to research everything and making sure that you know what you are writing. You also need to remember to never stray away from your niche. Your niche is one of your tickets to success. It is how you are going to establish a name in the industry. You will build and retain a following if you keep your topics within your niche.
Read more about how to write a blog post that captures your readers and drive more traffics to your blog.
Make Money from Your Blog.
One of the reasons why a lot of people are interested on how to create a blog is the promise of earning something out of it. I'm sure you are looking forward too about this part. So, how do you make money from your blog?
Monetizing a blog involves using ads and earning from it. Earning money from your blog can be done in several ways such as Affiliate Marketing, Google AdSense, Paid Reviews or Sponsorships, Consulting, and offering other variety of services.
Promote and Increase Traffic to Your Blog.
Always remember that there are over 300 million blogs you will be competing against for traffic. Focus on content creation with the aim to produce high quality content. Next, increase your reach by using social media. You may also start a mailing list and guest blog on related sites. These are the basic techniques in promoting your blog and increase traffic and make profit in the process.
Just like other kinds of businesses, the key to making money out of blogging is by having a loyal following.
Whether you blog as a hobby or you want to earn extra, there is no difference at all. You need to follow these steps because it will help you get whatever goals you set for your blogging journey.
Do you still need any help on how to start you blog? Contact us for free assistance!